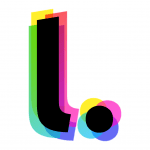 label. LA is an augmented reality app that displays 15 of my street art installations throughout los angeles. available now as a free download in the app store.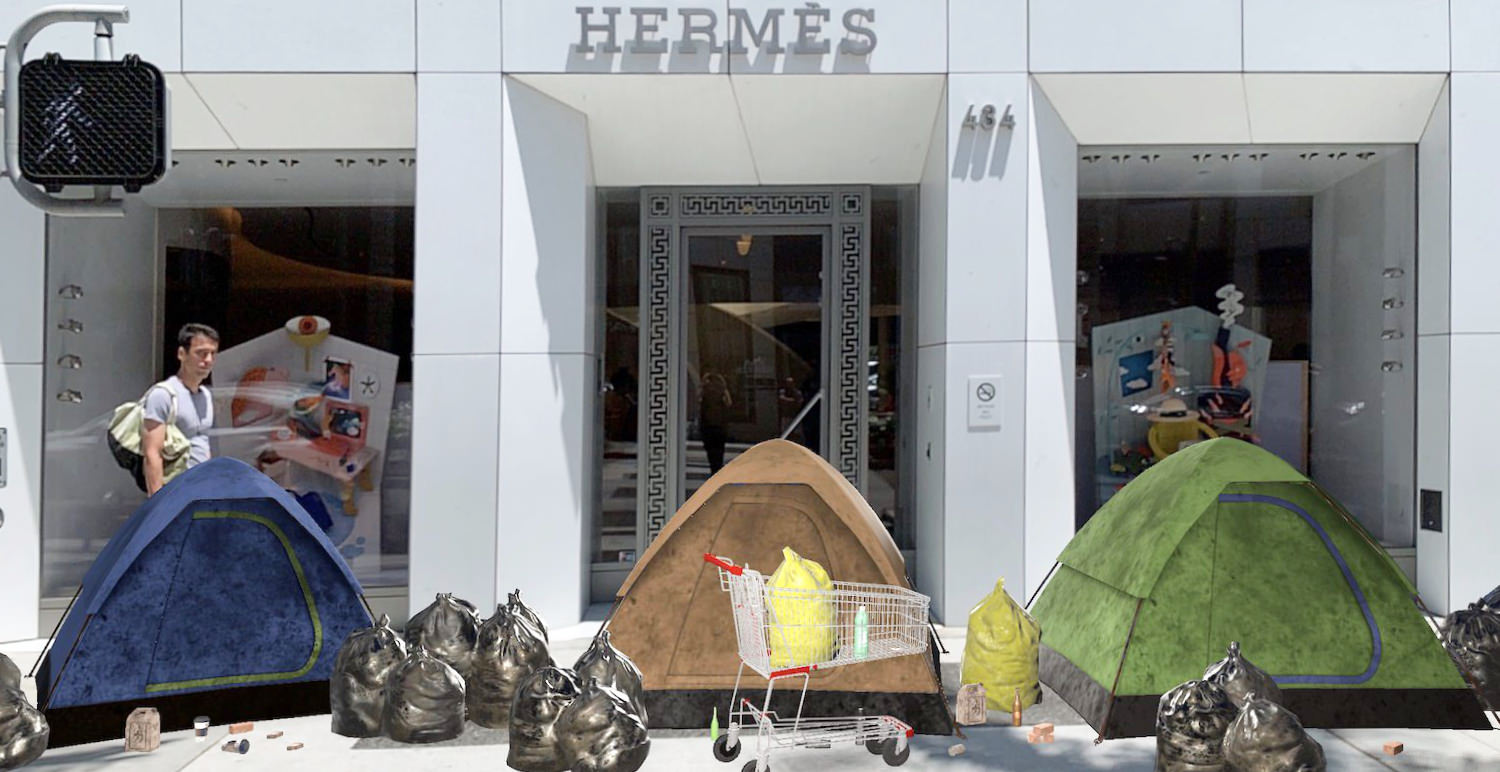 In the 'label. LA' app, I placed 15 Augmented Reality exhibits in physical spaces around the city of Los Angeles. When you travel to the location, the artwork will appear automatically in the environment through the app's camera.
"To me, augmented reality represents the limitless potential of art. With this technology, artists can create anything they can imagine. We can show our work in any (and every) physical location. The work can be interactive, it can defy physics, it requires no permits or permissions, it can be both permanent and changing, and it bypasses the gatekeepers that would otherwise prevent us from realizing our visions. Augmented Reality allows emerging artists to create street art for the 21st century."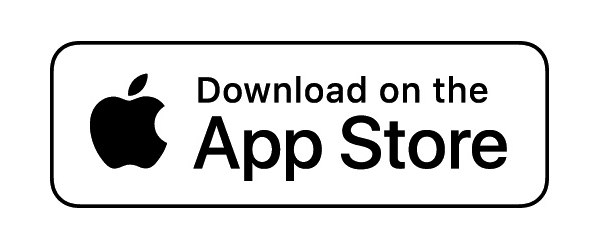 ---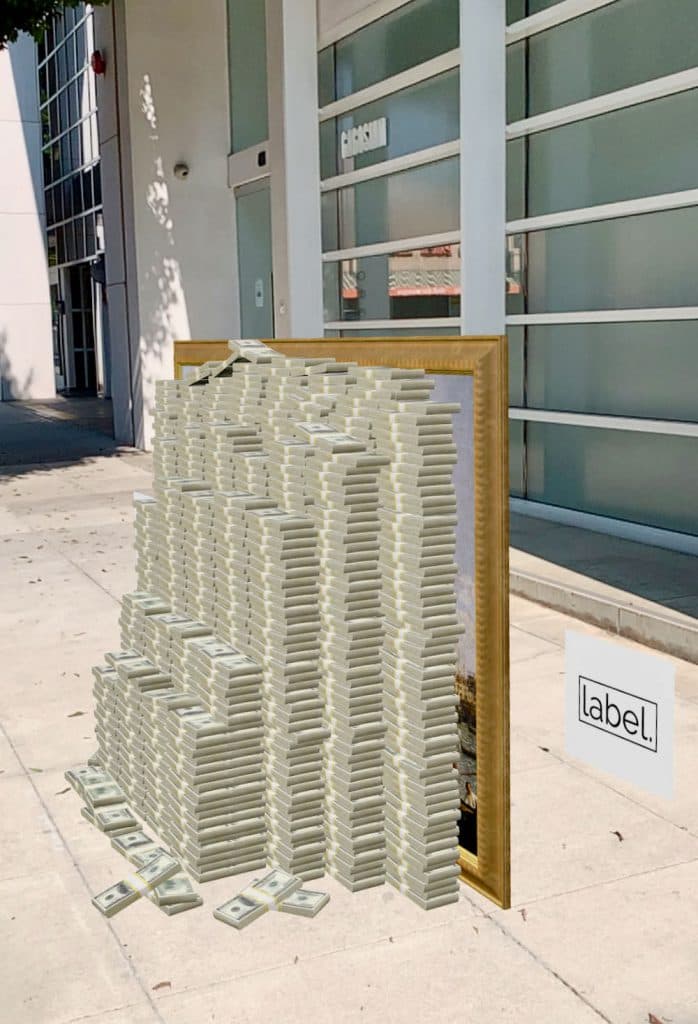 'it is no longer possible to see this painting.' gagosian. beverly hills.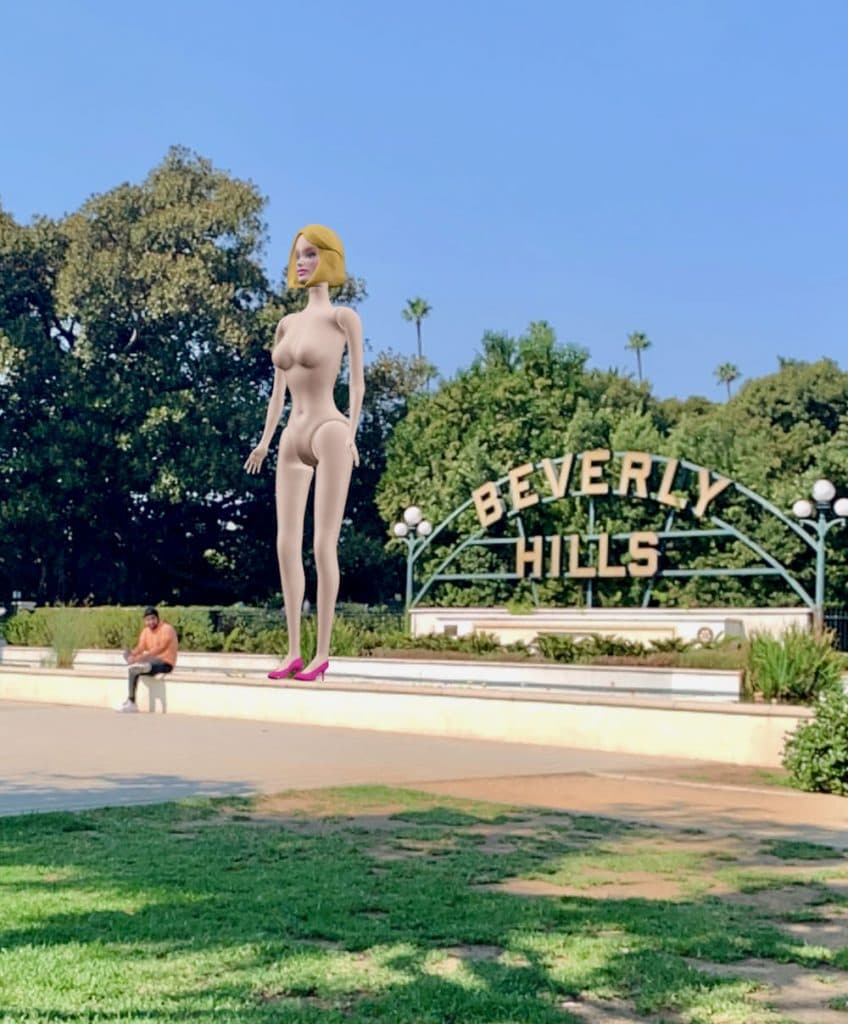 'made in the image of the locals.' beverly hills.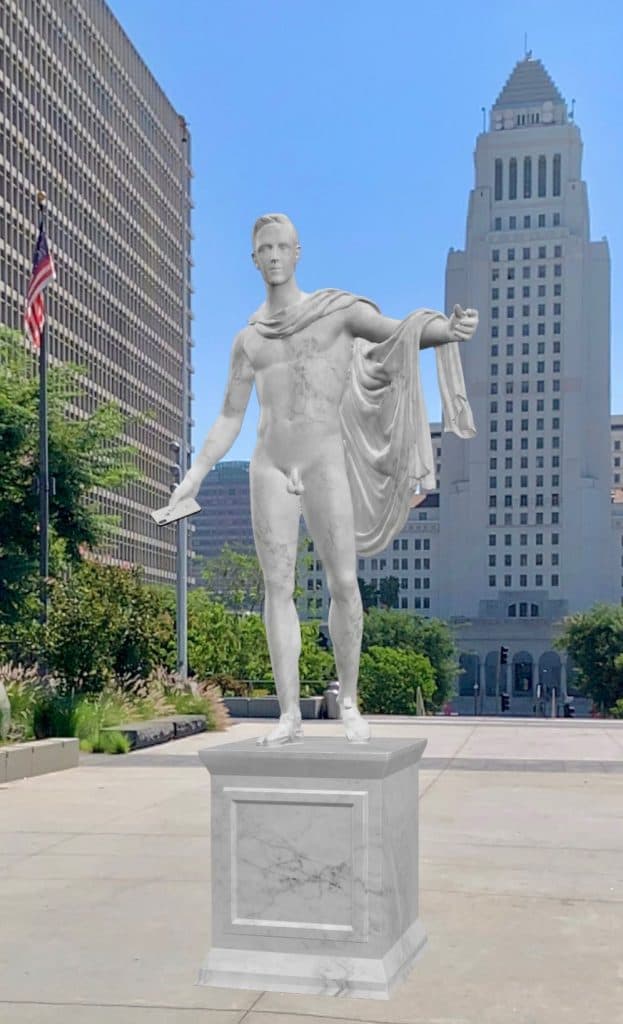 'portrait of the artist as a delusional egomaniac.' la city hall.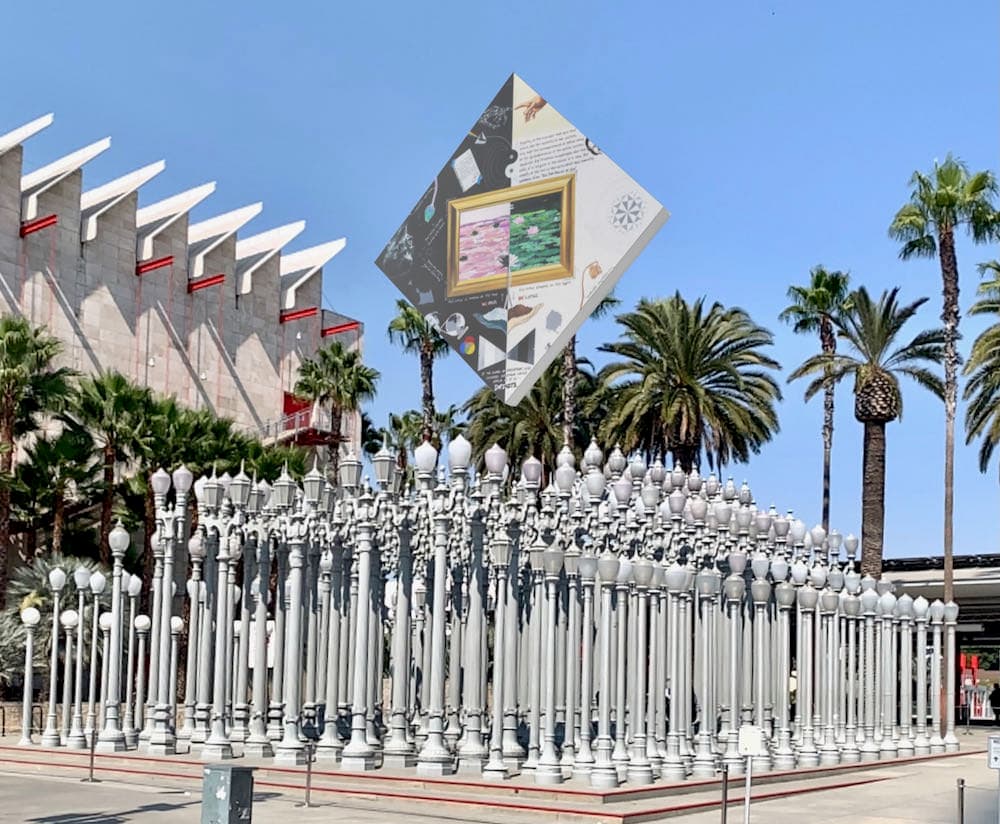 'ngn5.' on display above the museum of contemporary art.
---
'the impossibility of life in the mind of a machine.' santa monica pier.
---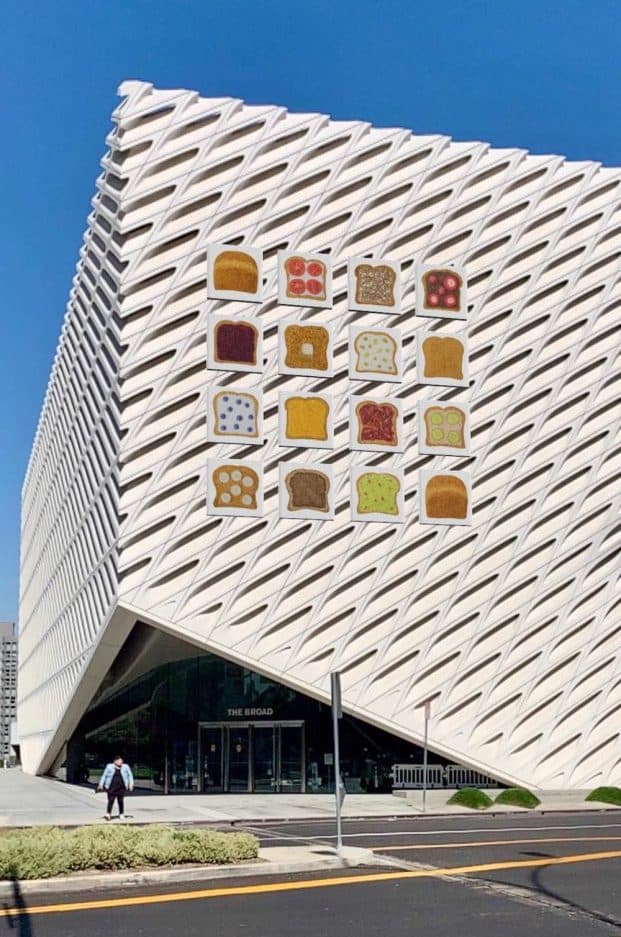 'the loaf.' on display outside the broad.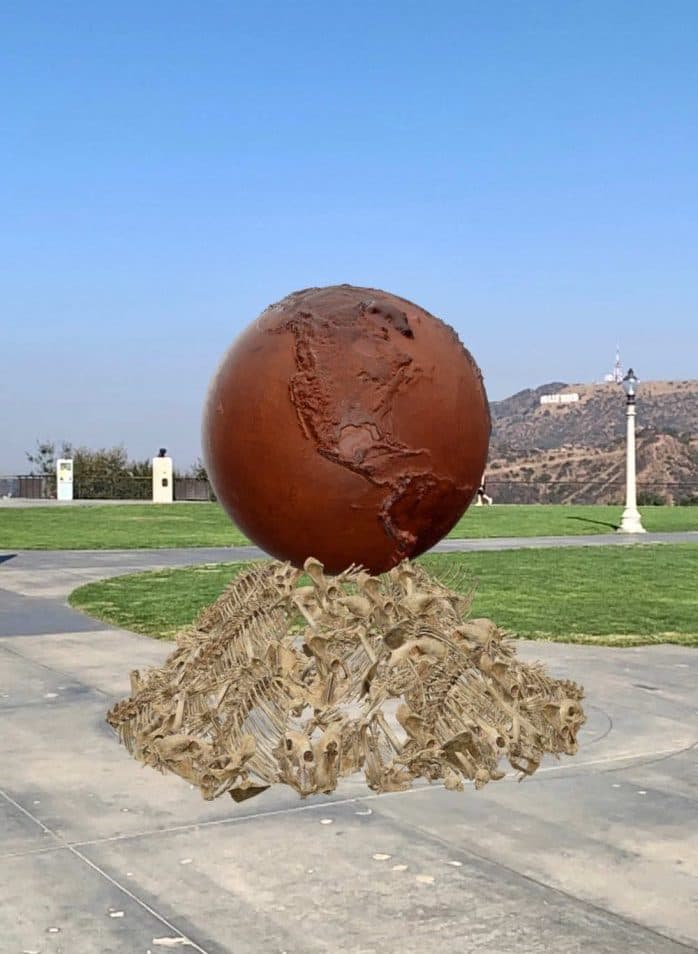 'earth 3020.' griffith observatory.
---
'tanks are sooo 20th century.' arts district.